Wheel Repairs
High Quality Alloy Wheel Repair
If you have invested in a set of alloy wheels for your car, the chances are that you'll want to keep them in excellent condition, as this will help maintain the look and residual value of your motor. Unfortunately, accidents do happen, scuffed alloys and kerbed alloy wheels are an all too common occurrence.
The good news is that Avondale Body Works comprehensive range of services are not limited to paintwork scratch repairs and bumper scuff removal – we also offer an alloy wheel repair service. Our alloy wheel repair service eliminates the need to purchase new alloys and completely refreshes the look of your car. Our alloy repair techniques for scuffed alloys and kerbed alloy wheel rims and spokes, are not only fast, but also professional and cost-effective. This makes the alloy wheel repair cost less, whilst ensuring the highest possible standard.
Our experienced alloy repair specialists can undertake even the most difficult alloy wheel repairs on your car. We do not make compromises when it comes to the final finish, meaning you can expect nothing but professional, outstanding results that last.
Avondale Body Works is a small family run business where we look after the customer's needs first and offer a lifetime warranty on out workmanship,
We have been part of the Avondale Heights community for over 40 years
We only use genuine dealer replacement parts We offer pick up and delivery of your vehicle We can also come to you to quote damage
Accident replacement vehicles are available (bookings in advance)
We also sponsor local sporting clubs , racing clubs and try to help the community as much as we can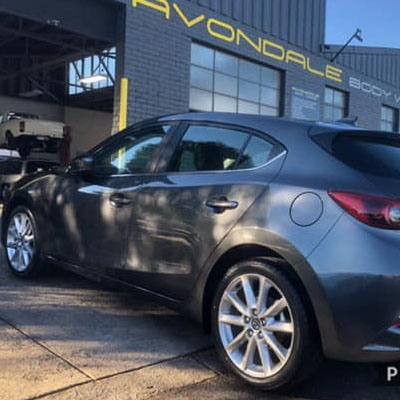 AVONDALE BODY WORKS SPECIALISING IN
WHY CHOOSE AVONDALE BODY WORKS
Free Quotes On-site And Off-site

Pick Up And Delivery Of Your Vehicle

Discounted Insurance Excess

Free Insurance
Advice